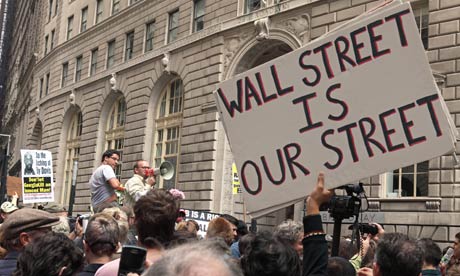 Riots? Is that really what the Arab Spring and the European protests are about?
"On Saturday we held a general assembly, two thousand strong. … By 8pm on Monday we still held the plaza, despite constant police presence. … We are building the world that we want to see, based on human need and sustainability, not corporate greed."
"Debts between the very wealthy or between governments can always be renegotiated and always have been throughout world history. … It's when you have debts owed by the poor to the rich that suddenly debts become a sacred obligation, more important than anything else. The idea of renegotiating them becomes unthinkable."
Read all : Amy Goodman
- 21Sept 2011 :